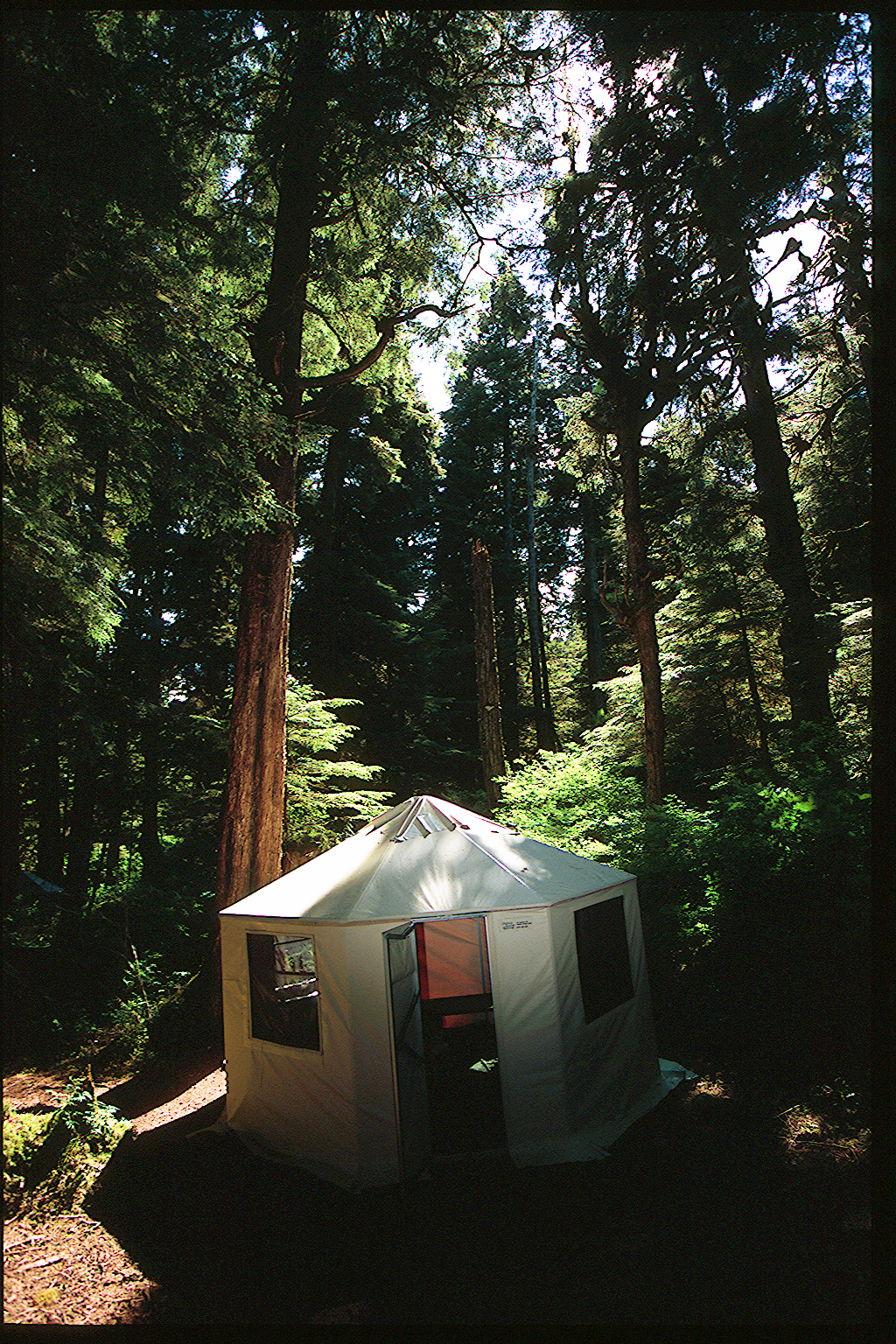 Wilderness Base Camp Trips
At our secluded Wilderness Base Camp you get to experience nature at its most pristine. Stepping from float plane to shore you will find our camp nestled under a canopy of the ancient old growth forest as if in Rivendale in The Lord of the Rings. There is no compromise of comfort for being in the woods; your every need is met here too. With spacious warm cabin tents and comfortable bedding, and hot showers. Step into our heated cook tent for hearty sourdough-style meals and piles of fresh caught seafood, Dutch-oven baked desserts, and a selection of fine wines.
Each day your opportunities abound in every direction—from wrestling with monster Halibut and five species of salmon to extraordinary stream fishing and beach combing, crabbing, clamming, shrimping, hiking, and close-up whale watching. Enjoy the personal attention with one of our long-time licensed guides to host you in the day's activities of your choice. Because of our remoteness, our waters are bountiful! Unbelievable fishing and unlimited photo opportunities; pods of humpbacked whales, Orca, sea lions, porpoise, countless bald eagles, deer, goats, and great bears are all thriving in these waters and lush forest. Soak up the view of rugged, majestic mountains and hanging glaciers that loom above.
We have made a commitment to use only the highest-quality equipment available, from the most durable marine crafts to our spacious, custom-build tents. All top-quality saltwater tackle and gear are provided for the fantastic bottom, salmon, and river fishing. Great fishing in this incredible land will surely be a rewarding and memorable experience for all.